Most of us eat whatever we want without thinking. But, it can be harmful for your health. Yes, you may be surprised to know that blindly eating some fruits together can cause indigestion and stomach related diseases. Yes, like eating sweet fruits with sour fruits should be avoided. So, the question arises that what are the fruits that can be consumed together (What fresh fruits go well together). Come, let us know about them in detail.
Which fruits should be eaten together – best fruit combinations
1. Cherry, Pineapple, Blueberry
Pineapple is rich in vitamin C and contains an enzyme called bromelain which reduces inflammation of the gut. Eating it mixed with blueberries provides antioxidants, vitamins A, C and E in the body. In addition, blueberries and cherries are both high-antioxidant fruits, rich in anthocyanins, which give these fruits their blue and red colors. In such a situation, eating these three together is helpful in protecting the body from inflammation.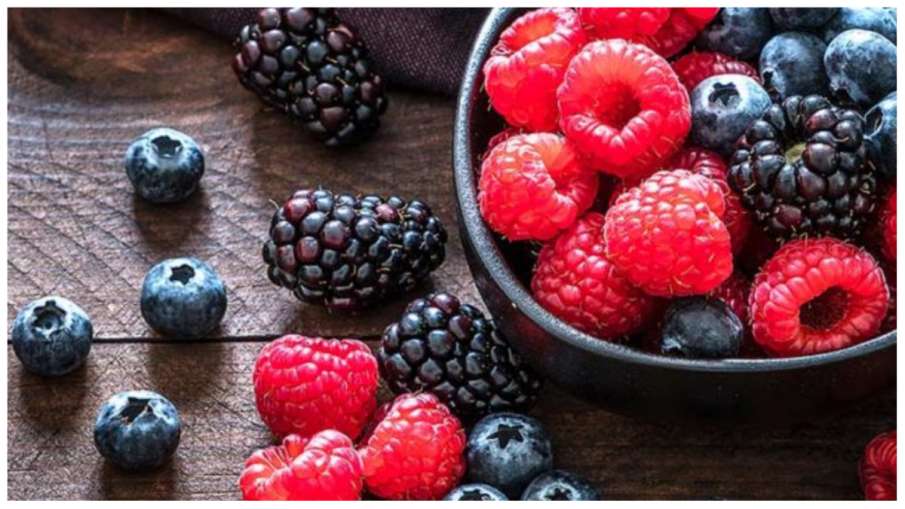 fruit combinations for health
2. Banana, Avocado, Apple
Bananas give instant energy to the body. Both avocado and apple are rich in fiber and keep you full for a long time. In this way, eating these three together is healthy for the digestive system and also helpful in weight loss.
3. Kiwi, Papaya and Guava
Kiwi, papaya and guava, all three have similar acidic pH. They are rich in vitamins A, C and E as well as folate, potassium and antioxidants. Kiwi has been shown to lower BP and improve endothelial function. Papaya is rich in zeaxanthin which is beneficial for eye health. It improves calcium absorption and promotes bone health. Guava is rich in fiber, which improves digestion. In this way all these three fruits can be eaten together and consuming them on an empty stomach is beneficial.
4. Grapes and Strawberries
Grapes and strawberries are helpful in increasing your immunity. Grapes and strawberries are rich in Vitamin C which is helpful in boosting immunity and fighting disease. Also, the properties of both are similar, so you can eat them together.
(This article is for general information, before adopting any remedy must consult a doctor)
function loadFacebookScript(){
!function (f, b, e, v, n, t, s) {
if (f.fbq)
return;
n = f.fbq = function () {
n.callMethod ? n.callMethod.apply(n, arguments) : n.queue.push(arguments);
};
if (!f._fbq)
f._fbq = n;
n.push = n;
n.loaded = !0;
n.version = '2.0';
n.queue = [];
t = b.createElement(e);
t.async = !0;
t.src = v;
s = b.getElementsByTagName(e)[0];
s.parentNode.insertBefore(t, s);
}(window, document, 'script', '//connect.facebook.net/en_US/fbevents.js');
fbq('init', '1684841475119151');
fbq('track', "PageView");
}
window.addEventListener('load', (event) => {
setTimeout(function(){
loadFacebookScript();
}, 7000);
});