This year i.e. in 2023, India will host the ODI World Cup in the month of October-November. In this global tournament, the maximum expectations and pressure are bound to be on Team India. With the beginning of the new year, the Indian team has started waving its glory in the ODI format. Team India has played a total of six ODIs this year and has won every match. They first hosted Sri Lanka and made a clean sweep of the three match ODI series. After this, New Zealand's turn came and it too met the same fate. Team India also swept New Zealand 3-0. All this became possible because in both these series, the Indian batsmen made a lot of noise.
Indian batsmen shine in 2023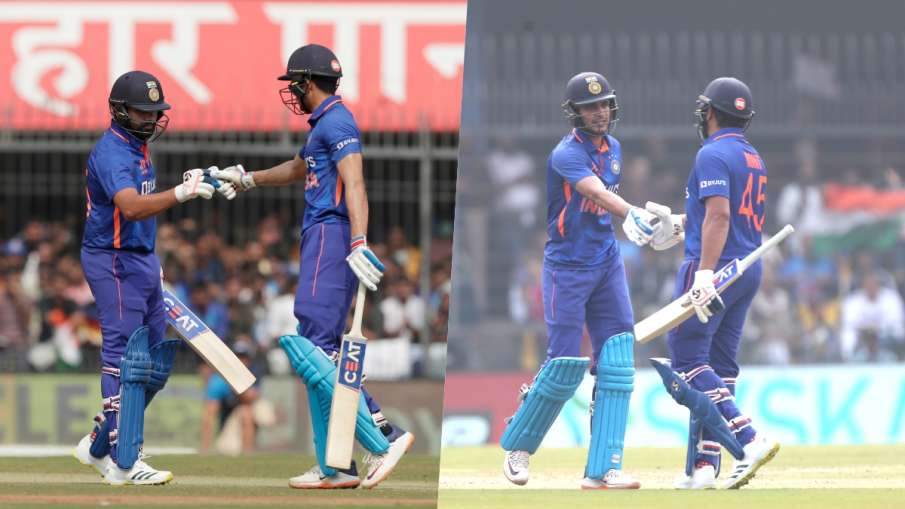 Rohit Sharma and Shubman Gill congratulate each other after their respective centuries in third ODI against New Zealand
Team India batsmen are performing sensationally in 2023. This year the top order batsmen of the Indian team are continuously hitting century after century. This beginning of the World Cup year has made Team India the favorite for most of the cricket tournaments. Under the captaincy of Captain Rohit Sharma, the team is not only registering victories, but its batsmen are also scoring at least one century in every match.
2023 performance of Indian batsmen in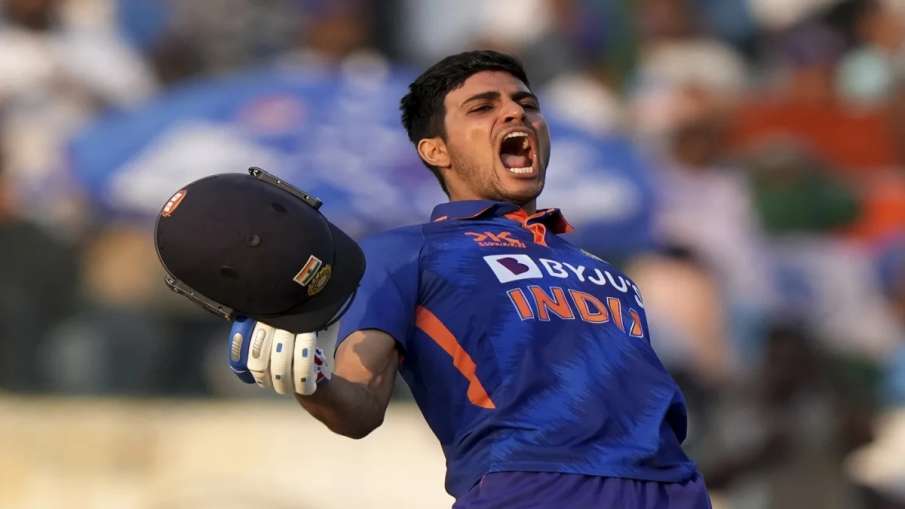 Shubman Gill celebrates his ODI double century against New Zealand
This year the batsmen of the Indian team have hit some six centuries in six ODIs with one double century. All these centuries have been scored by three batsmen of Team India. In this list, young opener Shubman Gill is on top with 567 runs. He scored a total of three centuries with one double century. Great batsman Virat Kohli is second in terms of scoring runs and scoring centuries. Kohli has scored a total of 338 runs in six matches with two centuries. Captain Rohit Sharma also ended his three-year long drought of ODI hundreds this year. He scored 328 runs in four matches with one century.
Indian top order in 2023
Shubman Gill: 567 runs in 6 matches, 3 centuries, 1 half-century

Virat Kohli: 338 runs in 6 matches, 2 centuries

Rohit Sharma: 328 runs in 6 matches, 1 century, 2 half-centuries
2023 exploits of Indian centenarians in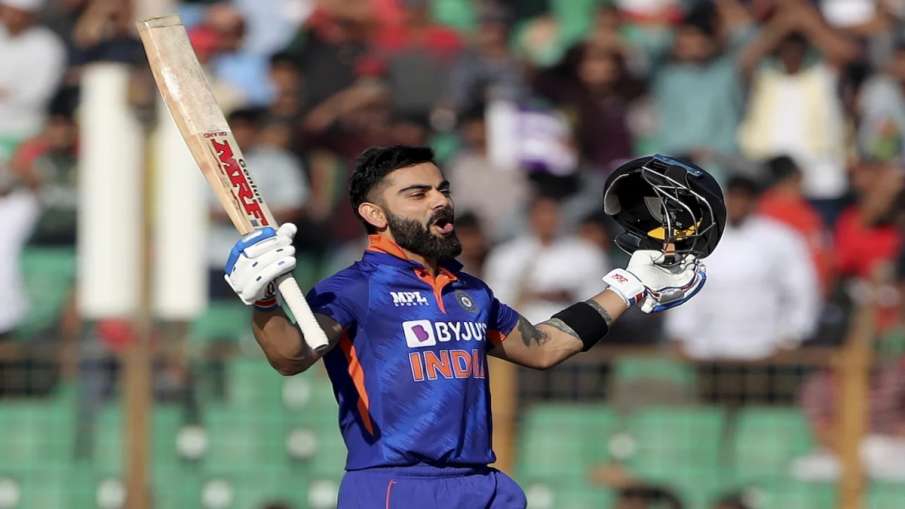 Virat Kohli celebrates his ODI century
Young opener Shubman Gill scored the biggest score this year. He scored 208 runs in the first ODI of the series against New Zealand and became the youngest batsman in the world to score a double century. Earlier, in the series against Sri Lanka, Virat Kohli played a brilliant inning of 166 runs and did not get out till the end. Rohit scored the smallest score in this list of 101 runs and equaled Ricky Ponting's record by scoring his 30th ODI century.
Shubman Gill: 208 vs New Zealand

Virat Kohli: 166* vs Sri Lanka

Shubman Gill: 116 vs Sri Lanka

Virat Kohli: 113 vs Sri Lanka

Shubman Gill: 112 vs New Zealand

Rohit Sharma: 101 vs New Zealand
function loadFacebookScript(){
!function (f, b, e, v, n, t, s) {
if (f.fbq)
return;
n = f.fbq = function () {
n.callMethod ? n.callMethod.apply(n, arguments) : n.queue.push(arguments);
};
if (!f._fbq)
f._fbq = n;
n.push = n;
n.loaded = !0;
n.version = '2.0';
n.queue = [];
t = b.createElement(e);
t.async = !0;
t.src = v;
s = b.getElementsByTagName(e)[0];
s.parentNode.insertBefore(t, s);
}(window, document, 'script', '//connect.facebook.net/en_US/fbevents.js');
fbq('init', '1684841475119151');
fbq('track', "PageView");
}
window.addEventListener('load', (event) => {
setTimeout(function(){
loadFacebookScript();
}, 7000);
});