Narendra Modi dressing style: There are all kinds of actors and film stars all over the world, whose dressing style is discussed among people. But, our PM Modi is no less than these stars in terms of dressing sense. Yes, PM Modi's dressing style is praised all over the world including India. Among all the big leaders of the world, he is known separately because of his dressing sense and personality. Something similar happened today as well. Today, on January 26 and on the occasion of Basant Panchami, PM Modi should look very beautiful. The eyes of all the people and the cameras were on the basanti turban tied on his head, which had all the colors for which our India is known. So, let's take some special tips from PM Modi's dressing style.
1. PM Modi chooses his dress according to the occasion
You must have seen that PM Modi chooses his clothes according to the occasion. When he goes to meet the army in Kashmir, he is seen in his Indian Army dress, when he goes to Wild Life Century, he is seen in casual clothes.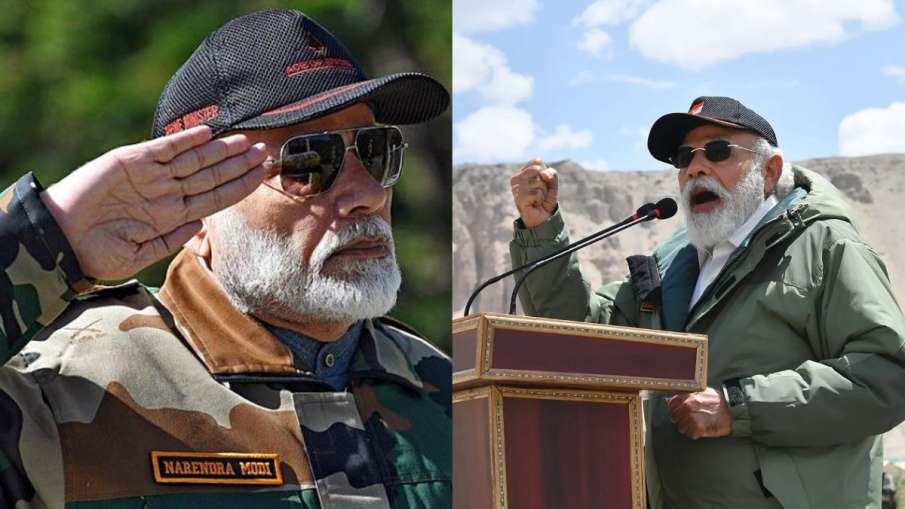 PM_Modi_with_indian_army
2. Connect with the local public through every outfit
Similarly, when PM Modi goes to Assam, he is seen in local clothes. So, sometimes when they go to Himachal and hill states, their diet becomes exactly like the people there. In this way they connect with the local public through every costume.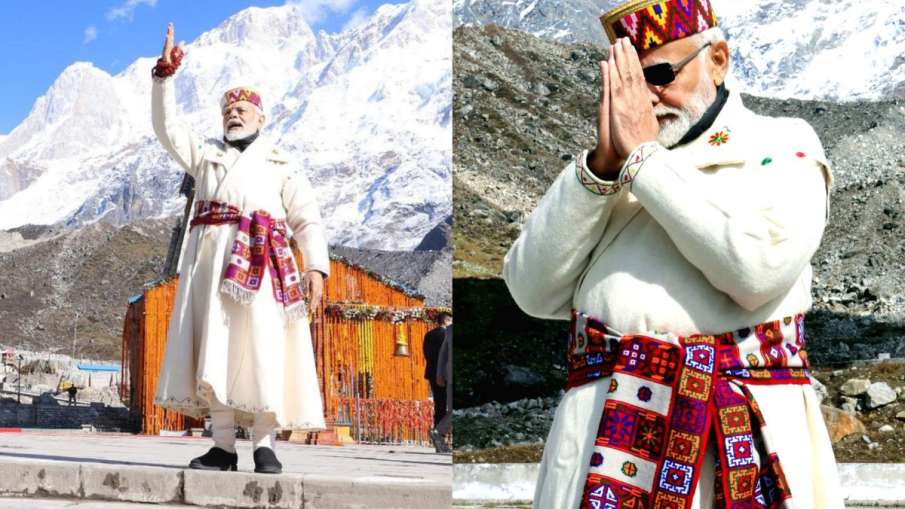 PM_Modi_in_kedarnath
3. Looks amazing in westerns too
When the PM visits foreign countries, he not only wears his Nehru jacket, but is also seen in a formal suit with coat pants. The thing to see is that PM Modi looks good in this too.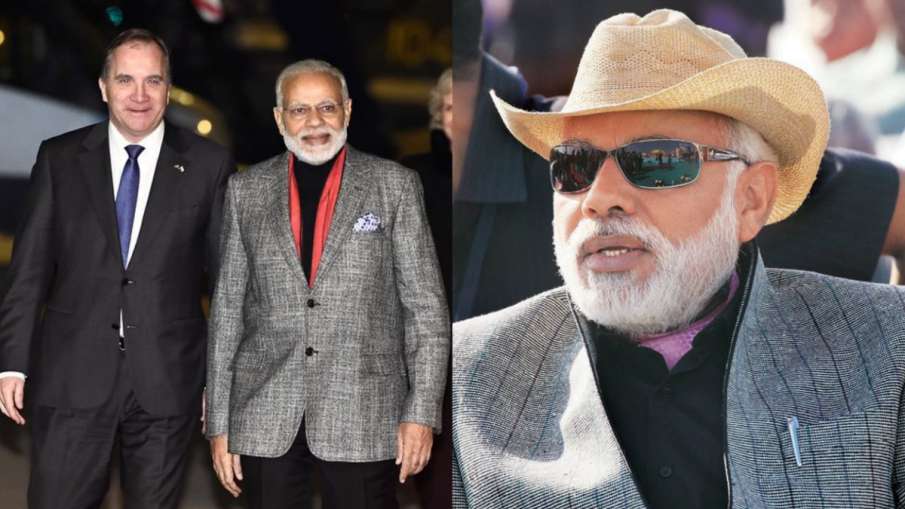 PM_Modi_in_Western
4. Be it Kashi or Kerala, culture is reflected in clothes
Be it Kashi or Kerala, PM Modi visits any state of India or religious places there, the culture is visible in his clothes. This is also one of the reasons why he wins everyone's heart with a strong personality.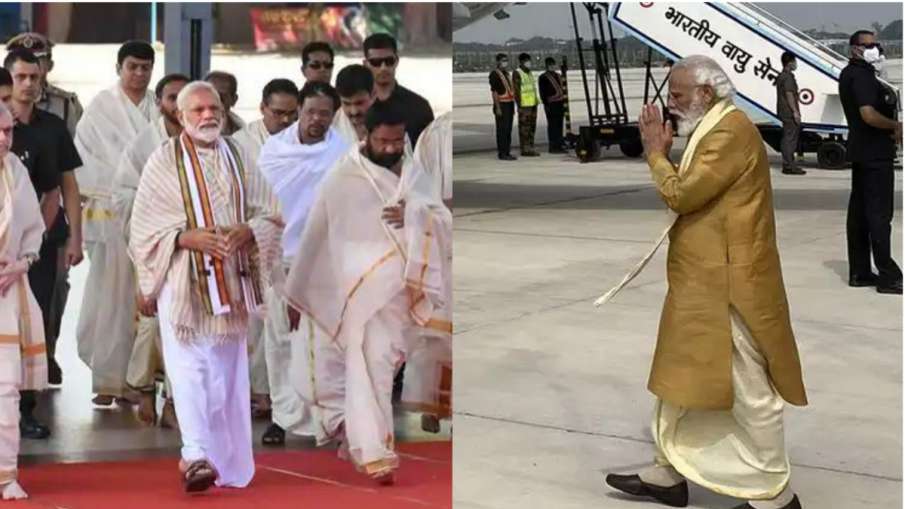 PM_Modi_in_cultural
5. Be it a festival or a public gathering, they look different
Be it a festival or a public meeting, PM Modi chooses clothes considering their importance. This color not only makes him a strong personality, but also indicates that he represents all the states, colors, castes, sects, festivals and Indian rituals of India.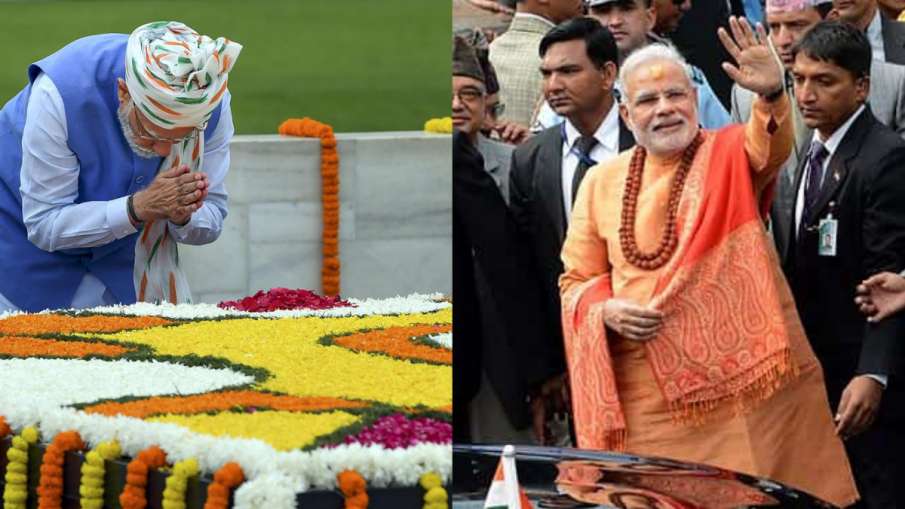 PM_Modi_in_jansabha
function loadFacebookScript(){
!function (f, b, e, v, n, t, s) {
if (f.fbq)
return;
n = f.fbq = function () {
n.callMethod ? n.callMethod.apply(n, arguments) : n.queue.push(arguments);
};
if (!f._fbq)
f._fbq = n;
n.push = n;
n.loaded = !0;
n.version = '2.0';
n.queue = [];
t = b.createElement(e);
t.async = !0;
t.src = v;
s = b.getElementsByTagName(e)[0];
s.parentNode.insertBefore(t, s);
}(window, document, 'script', '//connect.facebook.net/en_US/fbevents.js');
fbq('init', '1684841475119151');
fbq('track', "PageView");
}
window.addEventListener('load', (event) => {
setTimeout(function(){
loadFacebookScript();
}, 7000);
});