The three-match T20 series between India and New Zealand is about to begin. The first match of the series will be played in Ranchi. Team India had earlier defeated New Zealand badly in the ODI series, India had won all three matches out of three. Due to this, the morale of Team India is high. Although there are many changes in the ODI and T20 team. But Ishan Kishan, the opener of the Indian team and his explosive style, is going to be seen playing matches at his home again. Although the name of Ranchi is known in the world of cricket because of MS Dhoni, but Ishan Kishan has also earned a good name in the last two years. Ranchi is the home ground of Ishan Kishan. Before the Ranchi T20 match, Ishan Kishan has made a big disclosure through video. Ishan Kishan told that which number jersey he wanted to wear, but later he had to change his jersey number. Along with this, Ishan Kishan has also made many revelations about former captain MS Dhoni.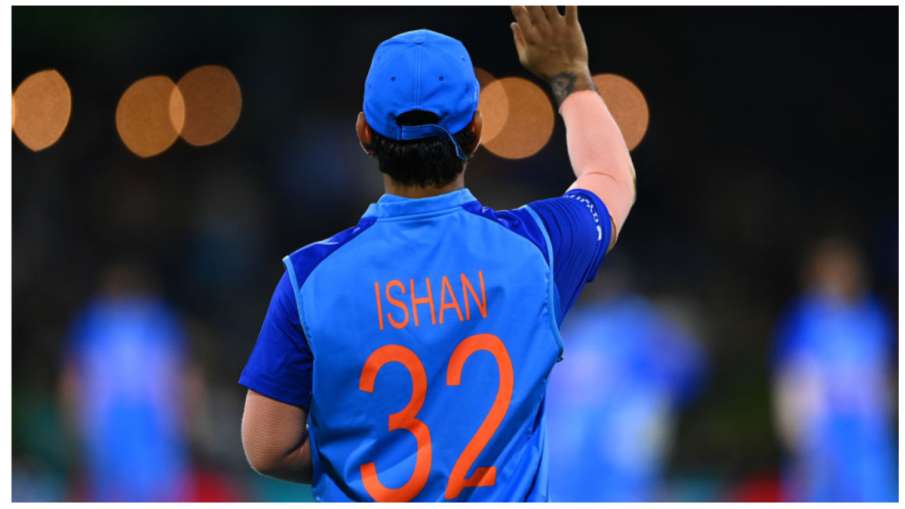 Ishan Kishan jersey number 32
This is why Ishan Kishan wears jersey number 32.
BCCI has shared a video on social media shortly from now, in which Ishan Kishan is interviewed. Ishan Kishan told that he first wanted to wear jersey number 23, but number 23 was already worn by Kuldeep Yadav, so he talked to his mother and mother said that you wear jersey number 32, after that without any Question's Ishan Kishan started wearing jersey of this number. Ishan Kishan told that he had decided at the age of 14 that he would become a professional cricketer, when he came to Jharkhand. Since then it was his dream to play cricket for India, which was also fulfilled later.
MS Dhoni is Ishan Kishan's cricket idol
Ishan Kishan told that his cricket idol is MS Dhoni, he also comes from the same state i.e. Jharkhand. Both MS Dhoni and Ishan Kishan initially played domestic cricket for Jharkhand. He told that he had his first meeting with his idol MS Dhoni when he was about 18 years old, when he also took MS Dhoni's autograph. He said that even today that day is the most memorable moment of his life, he has kept that autograph till now.
function loadFacebookScript(){
!function (f, b, e, v, n, t, s) {
if (f.fbq)
return;
n = f.fbq = function () {
n.callMethod ? n.callMethod.apply(n, arguments) : n.queue.push(arguments);
};
if (!f._fbq)
f._fbq = n;
n.push = n;
n.loaded = !0;
n.version = '2.0';
n.queue = [];
t = b.createElement(e);
t.async = !0;
t.src = v;
s = b.getElementsByTagName(e)[0];
s.parentNode.insertBefore(t, s);
}(window, document, 'script', '//connect.facebook.net/en_US/fbevents.js');
fbq('init', '1684841475119151');
fbq('track', "PageView");
}
window.addEventListener('load', (event) => {
setTimeout(function(){
loadFacebookScript();
}, 7000);
});