Best oil for hair fall: Coconut, onion, mustard and amla oil come to mind on hearing this question. But, today we will not tell you about any of these oils, rather castor oil or castor oil which is considered good for hair roots. However, these oils are heavy hair oils and it is difficult for the hair to absorb it easily. But, it is very healthy for hair and can control hair fall (castor oil benefits for hair growth). How do you know?
How castor oil is beneficial for hair fall – Castor oil for hair fall
1. Improves blood circulation in the scalp
Castor oil is beneficial for falling hair for many reasons, one of which is to correct blood circulation. Actually, our scalp consists of hair follicles which tend to deteriorate due to lack of nutrition and care. Dry scalp can be caused by lack of cleanliness and hydration. This causes rapid hair fall. In this case, massaging the scalp with castor oil can increase blood circulation and promote hair growth.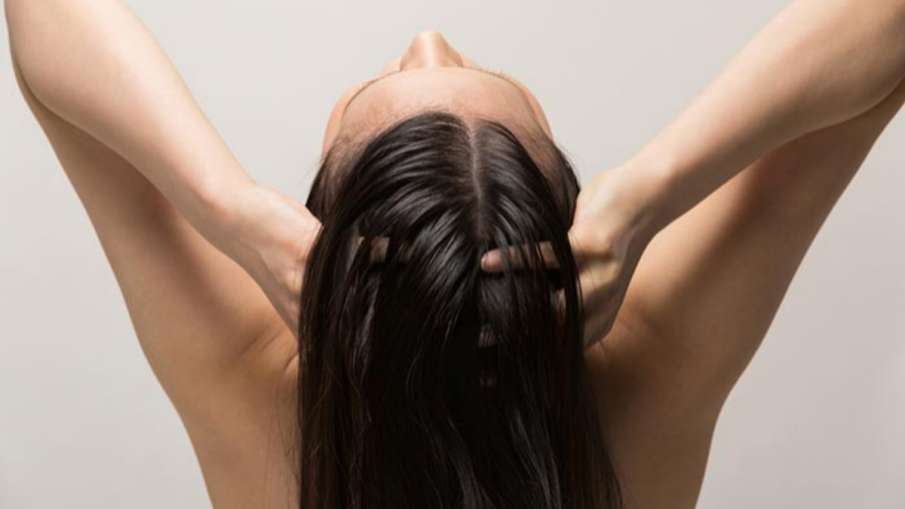 hair care
2. Rich in Omega 6 and Omega 9 Fatty Acids
Castor oil can provide hydration to your hair and scalp. It is rich in the amino acid, ricinoleic acid, which is a natural emollient for hair. It is also rich in omega 6 and omega 9 fatty acids, which strengthen hair with moisture. Castor oil helps trap moisture and natural oils in the hair, which leads to new hair growth.
3. Rich in Vitamin E
Castor oil is rich in Vitamin E and fatty acids which are beneficial for hair health. Castor oil also helps in protein synthesis which accelerates the growth of your hair. It reduces rapid hair fall and accelerates its growth.
How to use castor oil for hair – How to use Castor oil for hair fall
You can use castor oil for hair in many ways. For example, you can prepare an oil by mixing castor oil with 1 teaspoon each of aloe vera and almond oil. Then this oil can be used for hair. Keep in mind that apply this oil directly to your hair, rather use it mixed with some other oil.
(This article is for general information, before adopting any remedy must consult a doctor)
function loadFacebookScript(){
!function (f, b, e, v, n, t, s) {
if (f.fbq)
return;
n = f.fbq = function () {
n.callMethod ? n.callMethod.apply(n, arguments) : n.queue.push(arguments);
};
if (!f._fbq)
f._fbq = n;
n.push = n;
n.loaded = !0;
n.version = '2.0';
n.queue = [];
t = b.createElement(e);
t.async = !0;
t.src = v;
s = b.getElementsByTagName(e)[0];
s.parentNode.insertBefore(t, s);
}(window, document, 'script', '//connect.facebook.net/en_US/fbevents.js');
fbq('init', '1684841475119151');
fbq('track', "PageView");
}
window.addEventListener('load', (event) => {
setTimeout(function(){
loadFacebookScript();
}, 7000);
});