Figs benefits for men: Figs have been associated with men's health for years, not just today. Many types of remedies have been prepared in Ayurveda using figs, which can overcome the problem of infertility in men. In such a situation, think that if you eat figs like this, then how many benefits can you get from it. So, let us tell you what is there in figs that can be beneficial for men's health. Know in detail.
Benefits of figs for men
1. Increases Testosterone-Are figs good for testosterone
Zinc is very important for testosterone synthesis. Therefore men who are deficient in zinc may have low testosterone levels. In this case, zinc-rich figs can help boost testosterone levels. So, this is the reason why eating figs is said to increase testosterone.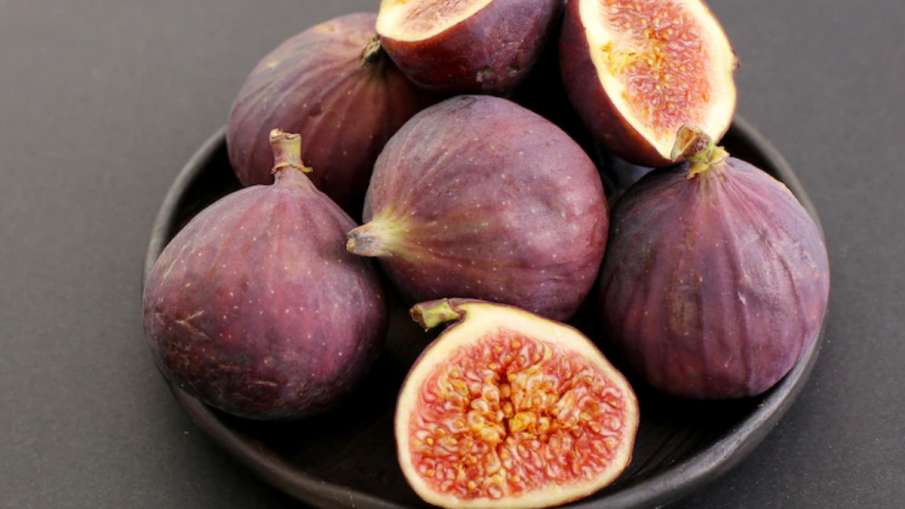 figs_benefits
2. Helpful in increasing stamina – Figs for stamina boosting
Figs are rich in iron along with magnesium, zinc, potassium, vitamin B6 and calcium. All these things remove muscle weakness and are helpful in increasing stamina. Soak figs and eat them to increase stamina.
3. Helpful in reducing sleep and mood swings – Figs for sleep deprivation and mood swings
Being rich in magnesium, figs are helpful in reducing sleep apnea. It is helpful in balancing melatonin and serotonin hormones. So, to improve sleep and reduce mood swings, have figs cooked in milk.
4. Helpful in increasing sperm count – Fig increase sperm count
Figs are rich in antioxidants and their magnesium and zinc can increase sperm motility and count. All you have to do is consume figs mixed with regular milk or curd. Also you can eat it as a snack.
(This article is for general information, before adopting any remedy must consult a doctor)
function loadFacebookScript(){
!function (f, b, e, v, n, t, s) {
if (f.fbq)
return;
n = f.fbq = function () {
n.callMethod ? n.callMethod.apply(n, arguments) : n.queue.push(arguments);
};
if (!f._fbq)
f._fbq = n;
n.push = n;
n.loaded = !0;
n.version = '2.0';
n.queue = [];
t = b.createElement(e);
t.async = !0;
t.src = v;
s = b.getElementsByTagName(e)[0];
s.parentNode.insertBefore(t, s);
}(window, document, 'script', '//connect.facebook.net/en_US/fbevents.js');
fbq('init', '1684841475119151');
fbq('track', "PageView");
}
window.addEventListener('load', (event) => {
setTimeout(function(){
loadFacebookScript();
}, 7000);
});